Etang de Mont: The Lake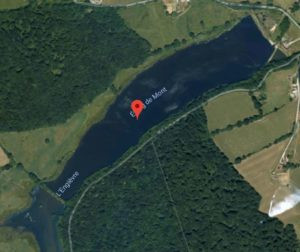 Etang de Mont is set in a beautiful valley surrounded by tall coniferous trees.
The lake itself is 45 acres. It is a very long lake, approximatley 1 kilometre in length and 200 metres wide.
The swims are all on one side and the extremes of your swim are clearly shown on the far bank with marker poles. There are 9 swims in total, all with safari tent accommodation which offers two single beds, dining table and swim view terrace.
Swim 9 is located on an island and access is via a floating pontoon. Car access is possible to all swims except swim 9 and the lawned swims are maintained on a weekly basis.
There are some poisson chat in the venue that can be active in very hot weather so it is prudent to take some tiger nuts.
The deeper end of the lake is swim one and there is a river bed that runs the length of the lake at approximatley 100 metres.