Jurassik Carp Resort: The Lakes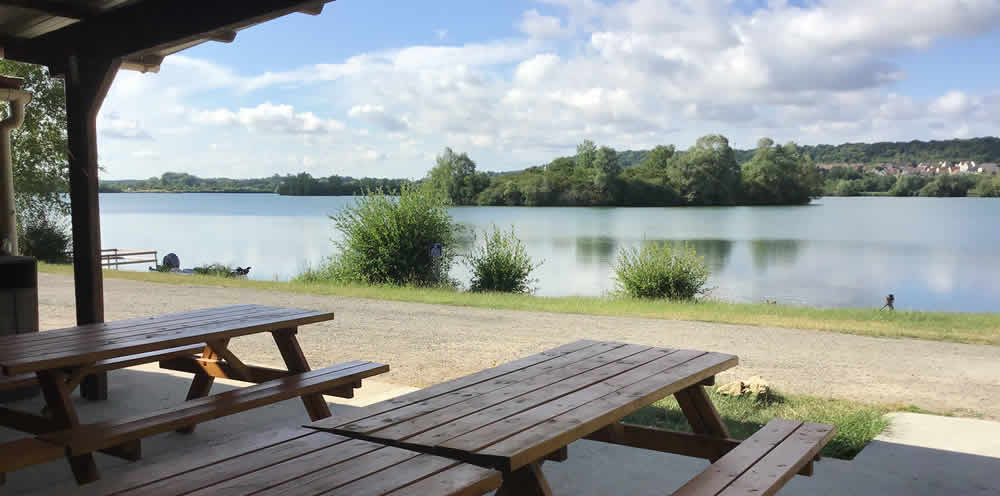 Jurassik One: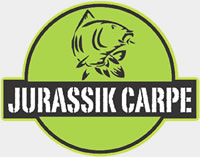 24 spacious double swims also suitable for single anglers.
Can also be booked for groups of up to 16 anglers which still leaves ample room for customers to move around the lake if required.
Ideal for the more experienced carp angler.
Offers a large expanse of 9 acres of water per swim.
The lake depth is on average 3 metres and the lake bed is sandstone with very little silt and areas of weed in the summer months.
The venue holds Common Carp, Koi, Grass Carp and Mirror Carp to 72 pounds! There are approximatley 30 fish in excess of 45 pounds, 6 in excess of 55 pounds and one carp, a mirror in excess of 70 pounds.
Also available on Jurassik One is a beautiful cottage set at the edge of the water in swim 2, ideal for those wishing for the family to join them.
A boat is necessary: 80 euros for the boat and engine.
We recommend large baits 20 to 28 mm or giant tigers for when tench can be active. Large leads and number two hooks with a 10-meter fluro carbon leader are also advisable.
View Swims Details
View Accommodation Details
---
Jurassik Two:
40 acre lake set in wild and beautiful countryside
There are 11 swims, 9 singles and 2 doubles (6 and 11)
Sandstone bottom and very little silt
Swims offer approximatley 4 acres per swim
Suitable for anglers of all abilities and available for group bookings
Average depth 2.8 metres, varying depths from 1 to 5 metres
Boats and engines are available to hire on Jurassik Two if necessary
Mixture of common carp, grass carp and mirror carp to 63 pounds. Total lake stock - 600/650 fish
View Swims Details
---
Jurassik Three:
17 acre lake in wild tranquil settings featuring an island that is a popular carp hotspot
5 swims each having 2.5 acres of water, all singles
The depth varies between 1 to 5 metres maximum
Four rod limit
Ideal for an exclusive party
Sandy lake bed with a little silt
Stunning carp to 56 pounds
Fish stocks 350 to 400 fish, Common Carp to 49.06 and Mirrors to 58.07
View Swims Details